Booking &
Contact Info

Show
Schedule

Original Lyrics
& Covers List

Band
Bios

Sign our
Guest Book

Musical
Alchemy


i n f u s e d
Forum

i n f u s e d
Home

i n f u s e d
Chat

Friends of
i n f u s e d

i n f u s e d
at
myspace.com

i n f u s e d
at
rockpage.net

News

1/8/06
entry by ed
Hey hey infused heads, happy new year and all that stuff............................
Due to the fact my main computer is having some technical problems,

I am limited on my update ability, cause the whole web site is stored there.
The problem will be corrected soon.
I have managed to updated our schedual and post this entry via my secondary computer.
Mainboards have a way of frying on me.
12/21/05
infused
Would like to wish everyone a happy and
safe holliday season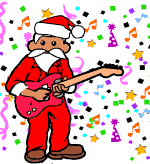 from the
i n f u s e d archives
Ed's first publicity pic
circa 1964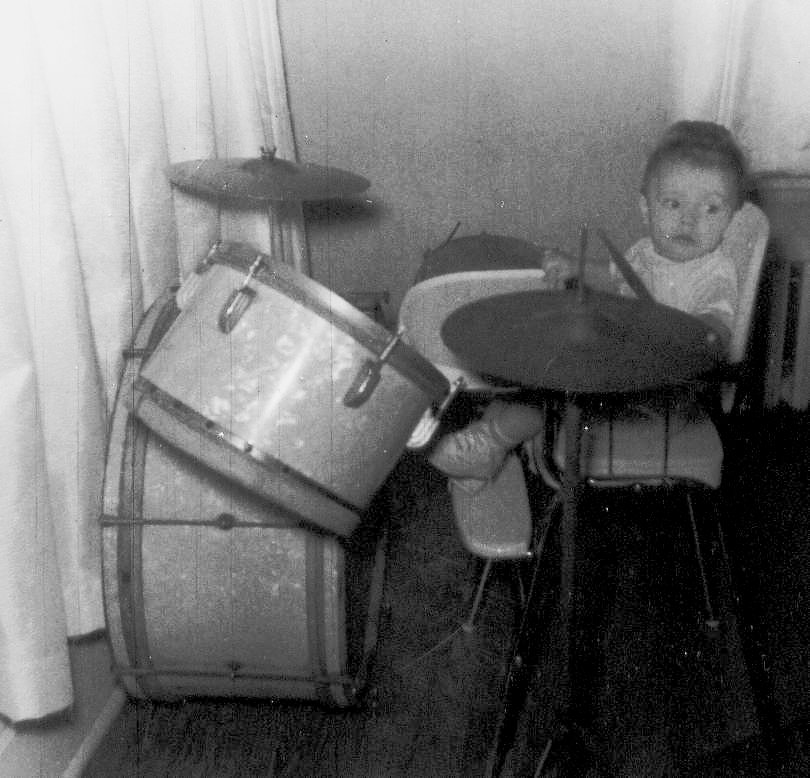 "Demonstrating 16th's to Ringo"

11/22/05

BREAKING NEWS!!
HUSS RUMORED TO LEAVE
i n f u s e d
For
NEIL YOUNG TOUR

11/22/05
Altoona PA. 9:37 pm
infused press

Members of the central PA rock band i n f u s e d were jubilant shocked this evening
when they received this email from Mr. Huss' office,
(located somewhere in the parking lot of The Altoona Mirror)
No official response from the remaining band members as of yet.
Mr Huss' email follows.......

I am sorry to inform you guys that
I cannot perform on the upcoming infused " Give me back my "D" tour.
I have landed a spot as Neil Young's personal harmonicalist or in layman's terms
(for all of those who are not as skilled on the harmonica as I) harmonica player.
Oh to behold the delightful and joyous sounds which spring forth from the bosom
of my soul and spread through the instrument that I love the most.
My Harmonica. So Peace to you all
The Neil Young tour bus will pick me up in the morning.
Shawn



A confused Shawn Huss

---
As always keep in mind we are dealing with a vocalist here, very temperamental, eccentric,
self centered and NEVER to be found carrying any equipment heavier than a bottle of water.
A few weeks ago it was rumored that Mr. Huss was taking a break from infused to sit in
with the State College / Cleveland based duo of Bitch Whistle on their new release
entitled Double You T , but Shawn could not find his harmonica........
Bitch Whistle was jubilant saddened by this turn of events.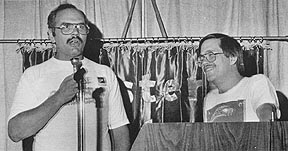 Bitch Whistle
---
11/20/05
Greetings i n f u s e d heads,
Got some new show dates on our schedual at The Cantina and Dave is working on
some other dates at more new venus.as well. We are in contact with Denny of 1way and
will be sharing shows with them in the future.
We are also lined up to be played on
CrossFireRadio and we are waiting for ClearChanel to confirm we are indeed a real
band and we will be played on satellite radio as well.
In addition to our myspace and rockpage sites, I have listed us on soundclick
Rod, Shawn, Dave, and myself (Ed) are all working on new material, and more covers.
The i n f u s e d machine is chugging right along.
As soon as I get a better pic of Dave, I'll put it up,but for now, aside from
2 shots of him on stage with us at City Limits, this is the best one I got.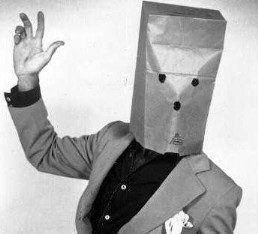 That's all for now,
Laters Ed

11/15/05
Hey hey all,
As we all know, this coming Thanksgiving will be the last live show Peter C's
will ever have. Big John has decided to sell and move on. We all wish him good luck in the future,
and thank him for the past. The first show i n f u s e d ever played was at Peter C's back in 2003.
I have unearthed the photo galleries of our first 2 shows there from the i n f u s e d archives.
The line up back then included Billy Fischer on Bass.
I have linked them below, and on the main page.
Enjoy
Ed
First show
8/07/03
---
Second show
8/24/03
---
11/13/05
Greets ya freak shows,
Got a myspace.com set up here If you have a myspace account, feel free
to add us to your friends list.
If you don't have a myspace account, GO SET ONE UP DAMN IT!!!! :)
Also we are soon to be played on crossfire radio!
---
11/07/05
Pics from City Limits are >>>>> HERE
11/05/05
ENTRY BY Ed
Greets infused heads,
We had a great show at city limits Friday despite the lite turnout.
No doubt our best live performance to date.
To all of you that said you would be there and didn't show, click here
Everyone that did show our sincere thanks we hope it was worth the trek.
On stage, I think we were "infusing" on a higher level than ever before.
With the awsome production available at city limits,it's always a thrill to play there.
Thanks Zilly for the great sound!
Thank you Claudio for having us.
Dave Carles joined us on stage with the bass last night
and did a fantastic job on 3 of our originals.
Look for more and more of him in future shows.
The Professor Jim Price from Q94 and PA Musician was in the house towards the end of the
evening and gave us a great review on The Rock Page.
J.P. also went on to point out some
promotional issues upcoming bands face in the area.
See his post "PROFESSOR JP'S TRAVELING SALVATION SHOW " here.
Photos from his coverage have been shamlessly stolen and have been
turned into our new cover page.
Thanks J.P. for all you do for us and the local music community.
Again, thank you to all that support us!!!
Remember, when we get to where we are going with all of this,
you are all on the A list !

11/03/05
Hey Hey, Got some new lyrics posted here more to come.
CITY LIMITS THIS FRIDAY NOV 4TH
CITY LIMITS THIS FRIDAY NOV 4TH
CITY LIMITS THIS FRIDAY NOV 4TH
CITY LIMITS THIS FRIDAY NOV 4TH
10/25/05
Greets all, i n f u s e d has been contacted by Denny of the band 1way
(former members of our old friends The Rudys) We will be sharing the stage with them @ Peter C's
this Friday, October 28th, 2005 . i n f u s e d will play a short set from 10 pm to 11:15 pm before
1way takes the stage. It's sure to be a good time, hope to see you there!
Also comming up for i n f u s e d is our Nov. 4th show @ Claudio's CITY LIMITS. We are hoping for a fairly large turn out for this event. If you have been waiting for the right time to come check us out, this is it, CITY LIMITS is the premiere stage in the Altoona area and we have a "rock your balls off" show planned for the evening.
---
10/12/05
POSTED by Ed
Greets all, just hopped on quick to let ya all in on Eddie's new band....

Can you tell which kid's mine?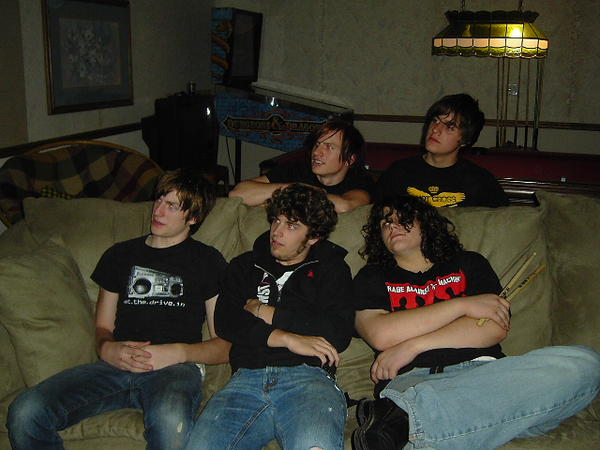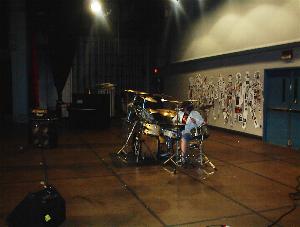 "The apple doesn't fall far from the tree"

---
10/04/05
Eye have fixed the spellin arrors, eye am sorry that eye kant spel reel whale.
eD
---
10/02/05
Greets all,
There have been some rumors surfacing that a penis signing incident occurred at our last show at Stock's in Winber, (see our forum and guest book)
they are TRUE! However,we do not wish this to be confused with the penis singing incident that occurred at our last Xmas party.
It is also rumored that this penis (singed by Shawn, Rod and Ed can't write) is being ebayed for $300, but this has not been confirmed by the i n f u s e d marketing staff, as they are all still in shock.
We want to welcome David Carles
to the i n f u s e d circle, his support running sound and promoting us is
an awesome addition to the i n f u s e d machine. Look for him to be periodically appearing on stage
with us as well....
We got another Stock's date coming up, plus City Limits, we are still working on
Aldo and the Monkey Wharf





REMEMBER
We are still taking donations for Kevin's Typing Classes, please see one of the band members
Mark Skelley has agreed to match any donations we get, but he said
" okay, okay, I'll help pay for Kevin's typing classes,
but I'll be dammed if I'm driving him there."







And now for the weather.......
Tonight's forecast:
Dark, with continued dark until wide spread light in the morning.......
for you reading pleasure, from The Rock Page........................
--------------------------------------------------------------------------------
My sincere too stoned, no sleep apologizes to Sever.
Why you ask?.............
…….(memory flashback starts here)

So there I am at 17th street Sheets with no sleep after a 16 ½ hr. shift driving a taxi.
(944-taxi ask for ed) Starring at my coffee as the 16 people in front of me are SLOWLY paying for their merchandise, I realize I am the only long haired freak in the store.
Then, in comes another…….and a few more rocker type dudes. In the distance I hear someone ask where Q94 is located. I look at the clock, it's 7:40 PM, Sunday night, it dawns on me these guys are in a band and are on the Backyard Rocker tonight and can't find Q94. I thought I recalled someone telling me the Q94 studios are now at the WRTA building in downtown Altoona. That's why these guys can't find their destination!
After taking several seconds for the data to register in my head I speak up and ask if this is the case, and I was correct, (except for the part about Q94 now being in downtown). After some quick introductions, I volunteer to lead them to the WRTA building noticing as we are pulling up, they have like 13 mins till air time. Glad I could help!
As I continue on my journey to Dysart I am listening to JP's opening monologue, and he says he's waiting for the arrival of Sever in the studio. Puzzled about what could possibly be holding them up (police? crackheads? The homeless? A Cabby? (944-taxi ask for ed)) I am now heading back to Altoona and JP states, that Sever is having a navigation problem but will be here shortly………. OMFG, I said as I schmacked myself in the forehead……I AM THE NAVIGATION PROBLEM.
As Popeye would say, "How embarrasking"
I am really really really really really sorry.
Despite all this it was a great show, you guys fuckin' rock!
As I reflected on this before I wrote this post, it dawned on me, all this could have, would have, should have been avoided, if only JP would have come to one of our last few shows, I am sure the misinformation of the studio's location would have come up.
I hope you have learned a lesson from all of this JP!
Again, sorry Sever, next time you play in toon town I owe ya all a shot.
(confused)
Ed
from i n f u s e d
Posted: Sunday Sep 18, 2005